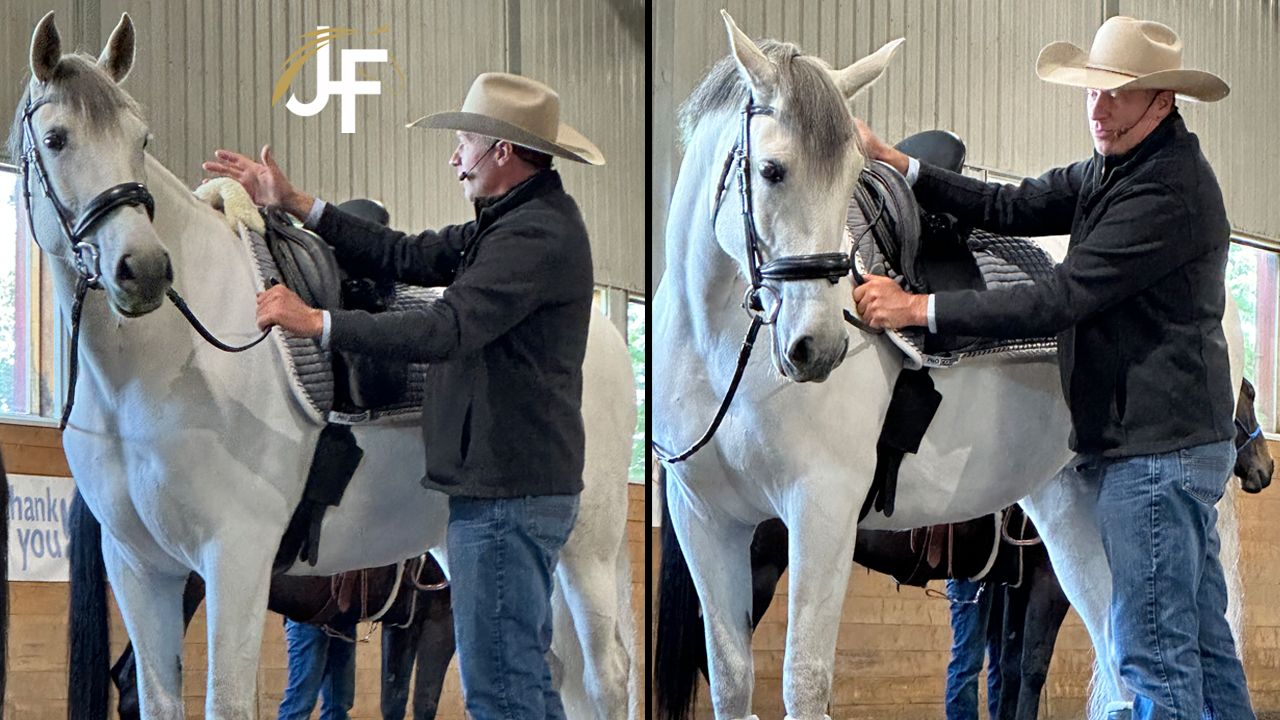 Hold and Wait!
Horsemanship Tip!
In a recent clinic, I was teaching my riders a technique called "Hold and Wait" while demonstrating neutral lateral bend. This means we allow the horse time to soften, rather than being quickly pulled around. The goal is to allow it to be the horse's idea to bend. Many riders...
Continue Reading...
3 Tips for Safe Saddling. Use Every Time!
Be safe and sensible when saddling by sticking to a practical routine.
When saddling, the horse must be "with us" and in a sweet spot, so that we can put the saddle on, mount up, and move off safely. They are connected to us, regardless of the environment or what we are asking of them.
...
Continue Reading...
JOIN THE NEWSLETTER
FREE Horsemanship tips, articles or videos shared monthly. Stay connected!